Metal Detection System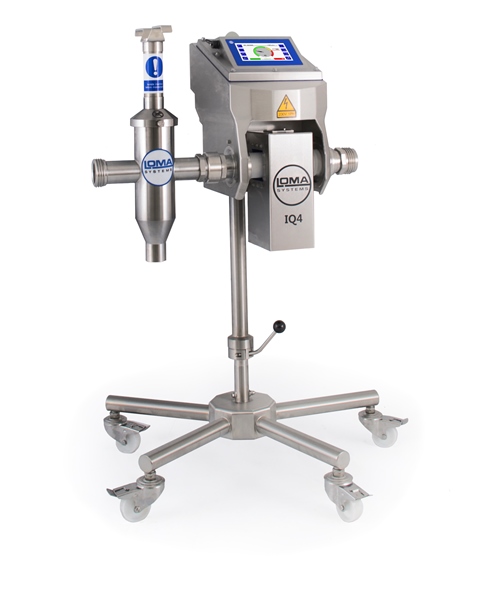 Metal Detector - IQ4 Pipeline
The Loma IQ4 PipeLine Metal Detector Series have been designed to provide highly sensitive in-line metal detection for all types of pumped liquid and semi-liquid products including diced, ground and chopped meat, meat slurries, meat pastes, dairy products, sauces, jams and preserves, chocolate, soups and pickles.
Product Description
The Loma IQ4  Pipe Line Metal Detector series can be fitted into any existing pipeline system. The unit has robust quick release fittings that enable it to be easily dismantled and cleaned. Illustrated is a stainless steel bead blasted stand assembly with an integral gas strut for easy height adjustment. The adjustment range is from 930mm (36″) to 1210mm (48″).
Lockable wheels enable the unit to be moved easily by a single operator. Alternatively bracket mountings are available to suit how and where the system is to be installed.