Metal Detection System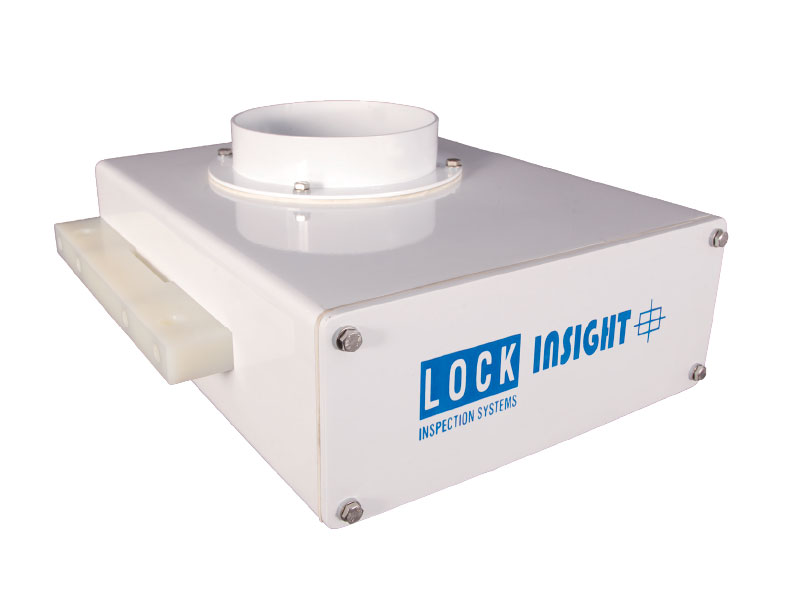 Metal Detector Freefall - Insight C5
The INSIGHT C5 metal detector is a slender 115mm/4.5 inch deep and is specifically designed to be installed between gravity feed hoppers and bagging machines or weighing machines.
Product Description
Metal detection and signal processing take place in the compact INTEGRATED DIGITAL SEARCH HEAD. Sophisticated OPTIX detector management software uses Locks unique DDS (Direct Digital Signal) vector diagram to generate the detailed product profile needed to achieve perfect product setups delivering industry leading sensitivities for both magnetic and non magnetic metals, accurately detecting the tiniest particles of challenging contaminants such as stainless steel wire.
The INSIGHT C5 sets new standards for good manufacturing practice – specifically – traceability, efficiency, product quality, and compliance with existing as well as forthcoming regulatory requirements.
Each unit is delivered with an external USB port to allow downloading of data for secure storage or distribution in pdf and other formats. Wired or wireless ethernet and SCADA capability are optional/available.
The capability to integrate the C5 with control systems on bagging machines or multi-head weighers guarantees maximum packaging efficiency and total quality assurance.
Key Features:
Integrated Digital Search Head and DDS vector display deliver perfect product setups
Best in class sensitivity to magnetic and non magnetic metals
Unique search head construction is stable to extreme vibration and product signal
External USB port
Available with wired or wireless ethernet datalink port and SCADA capability
Menu with unlimited language options
User friendly operation with auto-learn feature
INSIGHT C5 detector heads are sealed to IP54 or IP66 (NEMA 12 or NEMA 4X