Metal Detection System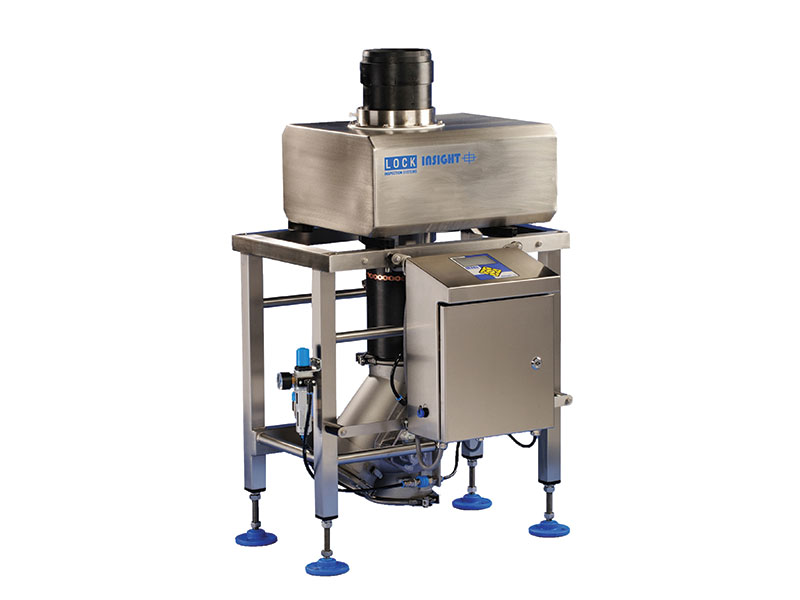 Metal Detector Freefall - Insight VF
The Loma IQ3+ PipeLine Metal Detector Series have been designed to provide highly sensitive in-line metal detection for all types of pumped liquid and semi-liquid products including diced, ground and chopped meat, meat slurries, meat pastes, dairy products, sauces, jams and preserves, chocolate, soups and pickles.
Product Description
Ideal for processing cereals, cocoa, coffee, sugars, spices, dried fruit and vegetables, flour, milk powder products, rice, chemical granules and
plastic pellets.
Metal detection and signal processing take place in the compact INTEGRATED DIGITAL SEARCH HEAD.
Sophisticated OPTIX detector management
software uses Locks unique DDS (Direct Digital Signal) vector diagram to generate the detailed product profile needed to achieve
perfect product setups delivering industry leading sensitivities for both magnetic and non magnetic metals, accurately detecting the tiniest
particles of challenging contaminants such as stainless steel wire.
The INSIGHT VF sets new standards for good manufacturing practice – specifically – traceability, efficiency, product quality, and compliance
with existing as well as forthcoming regulatory requirements. Each unit is supplied with an external USB port to download data for secure storage
and distribution in pdf or other formats. Wired or wireless ethernet and SCADA capability are available.
Key Features:
Integrated Digital Search Head and DDS vector display deliver perfect product setups
Best in class sensitivity to magnetic and non magnetic metals
Minimum installation space required due to compact design
Throughput up to 50 tonnes per hour
Supplied complete with frame, throughput tube and choice of quick release reject devices
External USB port
Available with wired or wireless ethernet datalink port and SCADA capability
INSIGHT VF detector heads are sealed to IP66 (NEMA 4X)