X-ray Inspection System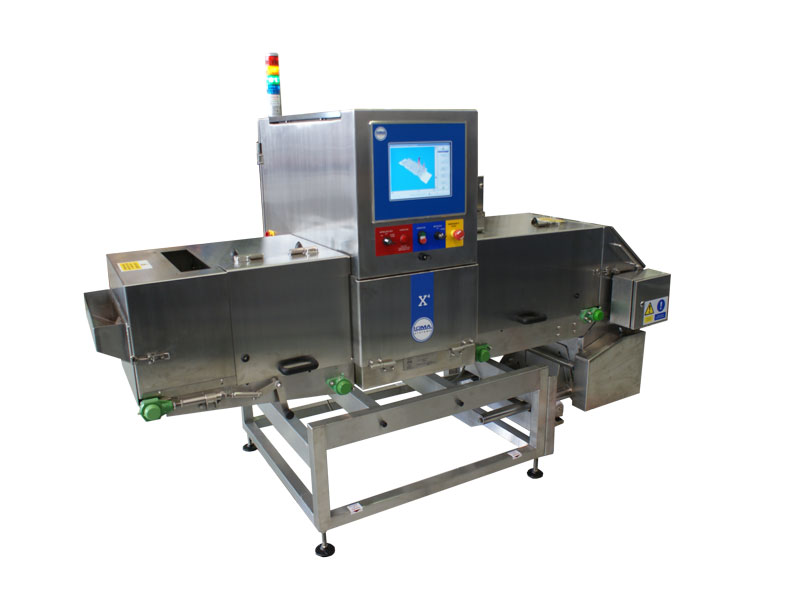 X4 Bulk Flow X-ray System
The Loma X4 range of bulk X-ray inspection systems are the most advanced on the market today.
Product Description
All models are highly sensitive to both metal and non-metallic contaminants such as glass, stone, calcified bone, high-density plastics and rubber. The design is optimised for the inspection of products that are transported loose and unpacked prior to packing and processing – such as nuts, grains, cereals, frozen fruit and vegetables or for formed products such as potato cakes & hamburgers.  Loma X4 X-ray bulk systems are robust, reliable, hygienic and simple to use.
To minimise product waste a high speed and accurate multiflap reject mechanism rejects portions by selecting only the area of flow in which a contaminant has been detected.