X-ray Inspection System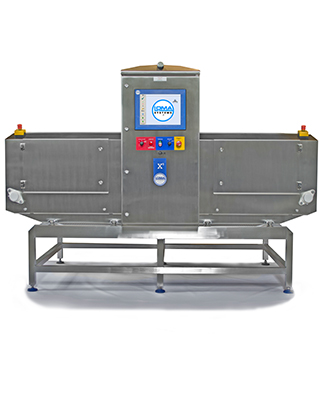 X5 800XL Large Product X-ray
Loma X5 800XL X-ray inspection system utilises proven Loma X-ray technology, whilst incorporating a sizable aperture infeed system that can handle large products, such as blocks and boxes of meat or Euro crates.
Product Description
Built with heavy-duty conveyor components and high quality electronics, the system offers the utmost level of reliability and performance.
Responding to customer demand, Loma have installed the most up-to-date sanitising system incorporating an easy wash conveyor with a full draining capability and Loma's intuitive colour touch interface. It is essential for food processors that the conveyor speed is consistent with the performance of the rest of the process line; the X5 800XL has a normal belt speed up to 50m/min maintaining an accurate and efficient performance.